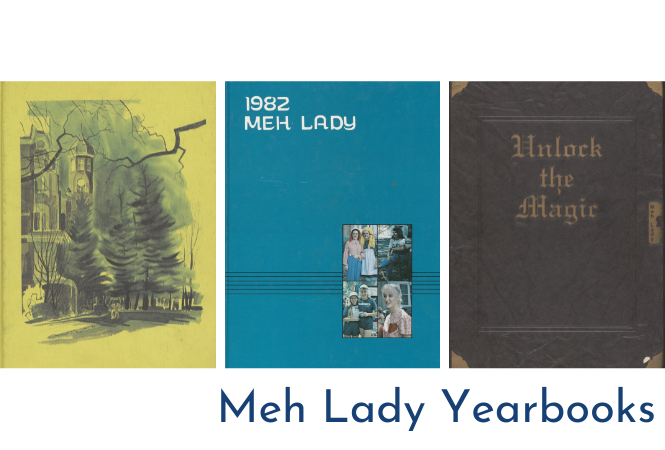 The
Meh Lady
was the annual published to commemorate the events of each school year. With the exceptions of 1913-1916 and 1918-1921, the publication ran from 1902-2004. The May editions of
The Spectator
produced from 1913-1916 and 1918-1919 serve as substitute yearbooks.
Content Note: We recognize that items in this collection use outdated, prejudiced, and/or racist language, images, and ideas. These items do not reflect the principles and values of the Beulah Culbertson Archives and Special Collections and are instead a reflection of a particular time. Please contact us at archives@muw.edu if you have any questions or concerns.
Printing is not supported at the primary Gallery Thumbnail page. Please first navigate to a specific Image before printing.