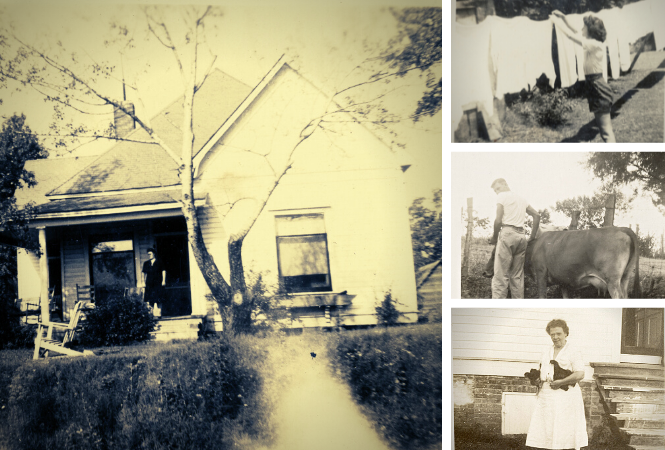 The majority of the contents of the Ellard-Murphree-Pilgreen-Smith Collection (referred to as the "Smith Family Papers") includes letters and diaries among family members and friends, with most letters from members of the Smith Family--Pauline and Sam H, and their children, Bernice, Christine, Martha, and Sam E (or "Sonny Boy."). The geographic center of the collection is Pittsboro (or Calhoun County) Mississippi, where the family maintained their home since 1914, and where Pauline wrote most of her letters. Several letters from Jackson, MS are from Sam H. Smith, who was a state senator between 1932 and 1936. Letters to and from Columbus, MS are from Bernice, Christine, and Martha, who each attended the Mississippi State College for Women between approximately 1931 and 1938. As Pauline and Sam H. grow older and continue to write from Mississippi, the children move around the country, and with a few military appointments, around the world. The letters reflect this.
Language Note: We recognize that items in this collection use outdated and/or racist language. Unless otherwise noted, this is the language used by the record creator(s) and not imposed by the Beulah Culbertson Archives and Special Collections. Visit our website to read our harmful language policy.
Printing is not supported at the primary Gallery Thumbnail page. Please first navigate to a specific Image before printing.