Browse Journals and Peer-Reviewed Series
Merge (Undergraduate Research)
Merge is a multidisciplinary undergraduate research publication housed in the Ina E. Gordy Honors College at Mississippi University for Women. The editorial staff is made up of members of the Honors College and encourages submissions from students across the university. Our purpose is to promote quality research from students of every academic discipline and level by giving them a platform for sharing their research.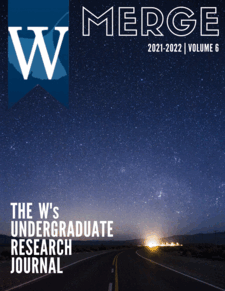 This collection is a peer-reviewed assignment repository for supporting undergraduate research at Mississippi University for Women. It contains syllabi, assignments, and activities from MUW Faculty who have created course-based undergraduate research opportunities for their students, all of which have been reviewed by members of the Undergraduate Research Advisory Committee. To submit an assignment, please click
Submit Assignment
. For additional information on review criteria or how to submit, email our@muw.edu.