Volume 1, Issue 1 (2020)
Undergraduate research has been a cornerstone of the academic experience of the Ina E. Gordy Honors College for quite some time. Each year, senior-level students conduct an independent research project in their area of academic interest. They are then given the opportunity to present and share this research with their peers. Merge was born out of a desire to expand this opportunity to more students at Mississippi University for Women.
Submissions were accepted from students from every academic department, discipline, and level. The submission process gave students the opportunity to prepare their work for a peer-reviewed academic publication. The online format of this journal allows this student work to be searched and seen by fellow students, other researchers, employers, and anyone interested in the research topics pursued in the work.
Working on this project as Managing Editor has been a rewarding and difficult process. It has given me the opportunity to more fully understand the research process and what it takes to put together a peer-reviewed academic journal. This is a critical skill for continuing in academia, and I hope that many students will have the opportunity to continue to learn this by working with Merge for years to come.
Launching this journal has been a community endeavor. Colin Damms, Cassidy DeGreen, and Gabby Lestrade all served as members of the editorial staff. They were instrumental in advertising the call for submissions, distributing papers, providing feedback, and coming up with ideas for the structure of the journal. The Honors Faculty Committee served as referees to judge papers in their disciplines. Dr. Kim Whitehead played an integral role as faculty advisor to the journal and helped guide the student editors throughout the process. Rich Sobolewski, the university's Web Communications Director, was crucial in putting together the web version of the journal.
I hope that students, faculty, administrators, and staff across the university all take a few moments to enjoy this new publication. This journal is meant to provide an opportunity for the whole community to come together to celebrate the academic endeavors of students across the university. With your help, this journal can successfully live up to its mission.
Regards,
Maddy Norgard
Managing Editor, 2016-17
Articles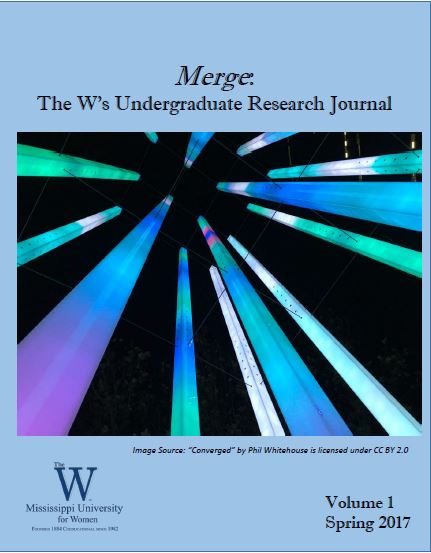 Editors
Colin Damms
Cassidy DeGreen
Gabrielle Lestrade
Managing Editor

Maddy Norgard

Faculty Advisor

Dr. Kim Whitehead

Faculty Reviewers

Dr. Lisa Bailey
Dr. April Coleman
Dr. Nora Corrigan
Dr. Jeffrey Courtright
Dr. Sacha Dawkins
Dr. Randell Foxworth
Dr. Amber Handy
Dr. Ghanshyam Heda
Dr. Andrew Luccassan
Dr. Bridget Pieschel
Dr. Barry Smith
Mr. Alex Stelioes – Wills