Merge is a multidisciplinary undergraduate research publication housed in the Ina E. Gordy Honors College at Mississippi University for Women. The editorial staff is made up of members of the Honors College and encourages submissions from students across the university. Our purpose is to promote quality research from students of every academic discipline and level by giving them a platform for sharing their research.
Current Issue: Volume 7, Issue 1 (2023)
Dear Readers:
I would like to take this time to thank my wonderful faculty advisor, faculty reviewers, fellow Merge staff members, and my submitters for taking the time to help make this year's issue possible. I appreciate them for contributing to this issue. As a graduating senior, I look forward to the legacy of Merge and the growing undergraduate research at MUW.
Sincerely,
Madison Hankins
Editor in Chief, 2022-23
Articles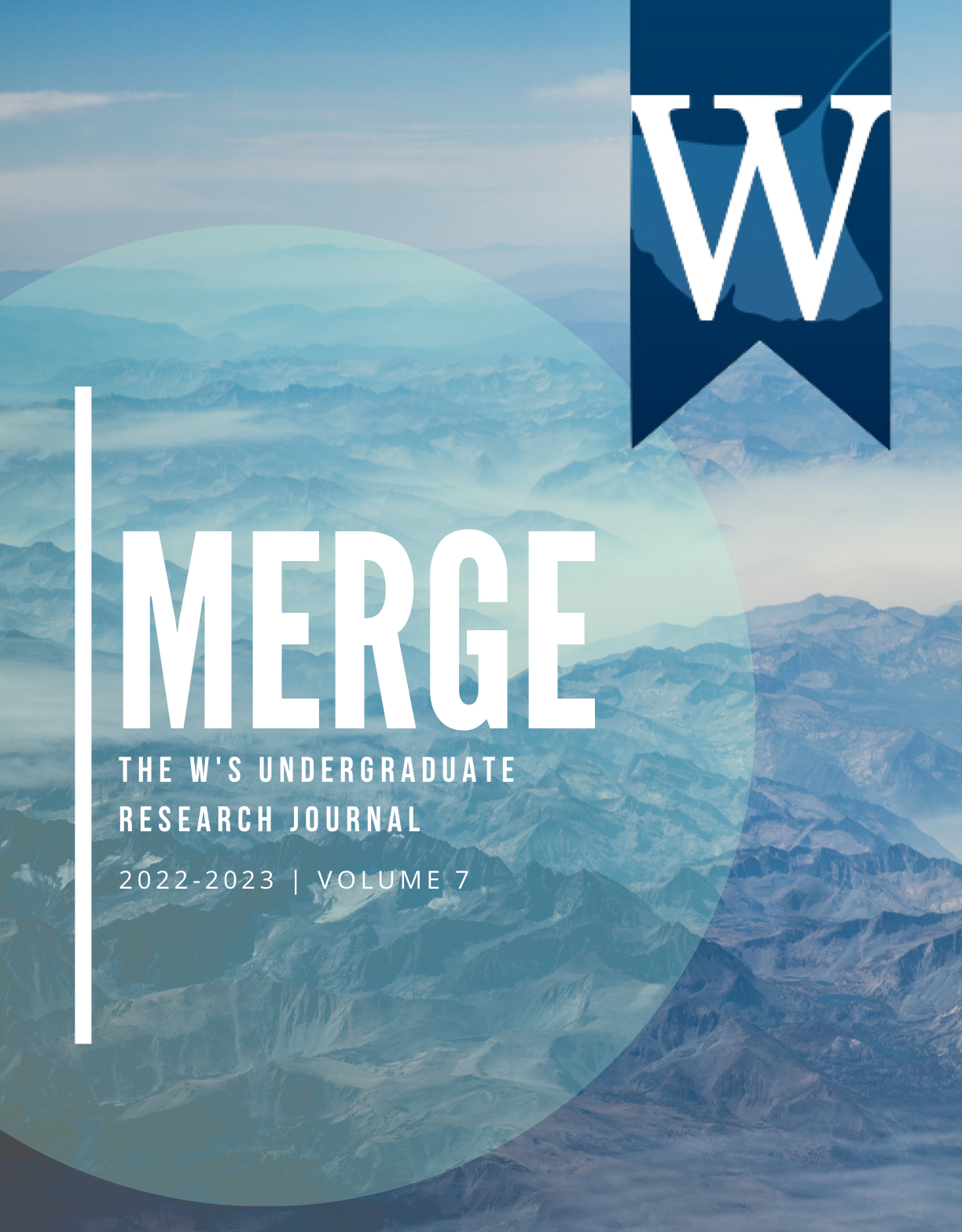 Editors
Chief Editor

Madison Hankins

Staff

Carson McClung
Caitlyn Craft
Jordan Taylor

Cover Artist

Katelyn Lowe
Faculty Advisor
Dr. Kim Whitehead
Faculty Reviewers
Dr. Nora Corrigan
Dr. Chanley Rainey
Dr. Kris Lee
Dr. Allene Nichols
Dr. Hannah Sumerford